No
Best Combination of Performance, Packaging and Price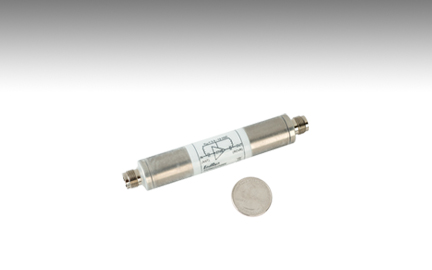 We provide very high-performance, low-noise, inline amplifiers for difficult CDMA signal environments. These include environments with weak signal strength and those with high interference. In these situations, a preamplifer is a cost-effective way to make a significant improvement in the reliability of your signal reception.
Easy to install.
Improves signal reception.
Allows for extended cable lengths up to 200 feet.
Compact, rugged package.
Powered via antenna coax from receiver.
Internal transient voltage spike protection.
One-year warranty.
Weak Signal Strength Environments
Co-location facilities are examples of situations with very weak CDMA signals. These facilities are often isolated from the outside world through layers of closed doors and solid walls with no windows. They present challenging signal environments and sometimes the use of a CDMA amplifier can make a crucial difference.
High Interference Environments
Interference rejection is important in CDMA receiver applications. The C-LNA2 Series preamplifier uses surface acoustic wave (SAW) filters and highly linear semiconductors to achieve very high interference rejection, even in the presence of high levels of interference.
Product Resource - Datasheets